You can make it easier for new patients to follow you by adding your social media handles to your Well ProZ shop.
Start by selecting the Shop Editor tab in the left menu.
Next, scroll down and select Upload your social media URL from the Setup Guide.
Enter your social media URL and click Save URL.
You can find your social media URL in your web browser address bar while viewing your profile.
For example:
The Well ProZ Facebook URL is Facebook.com/wellproz.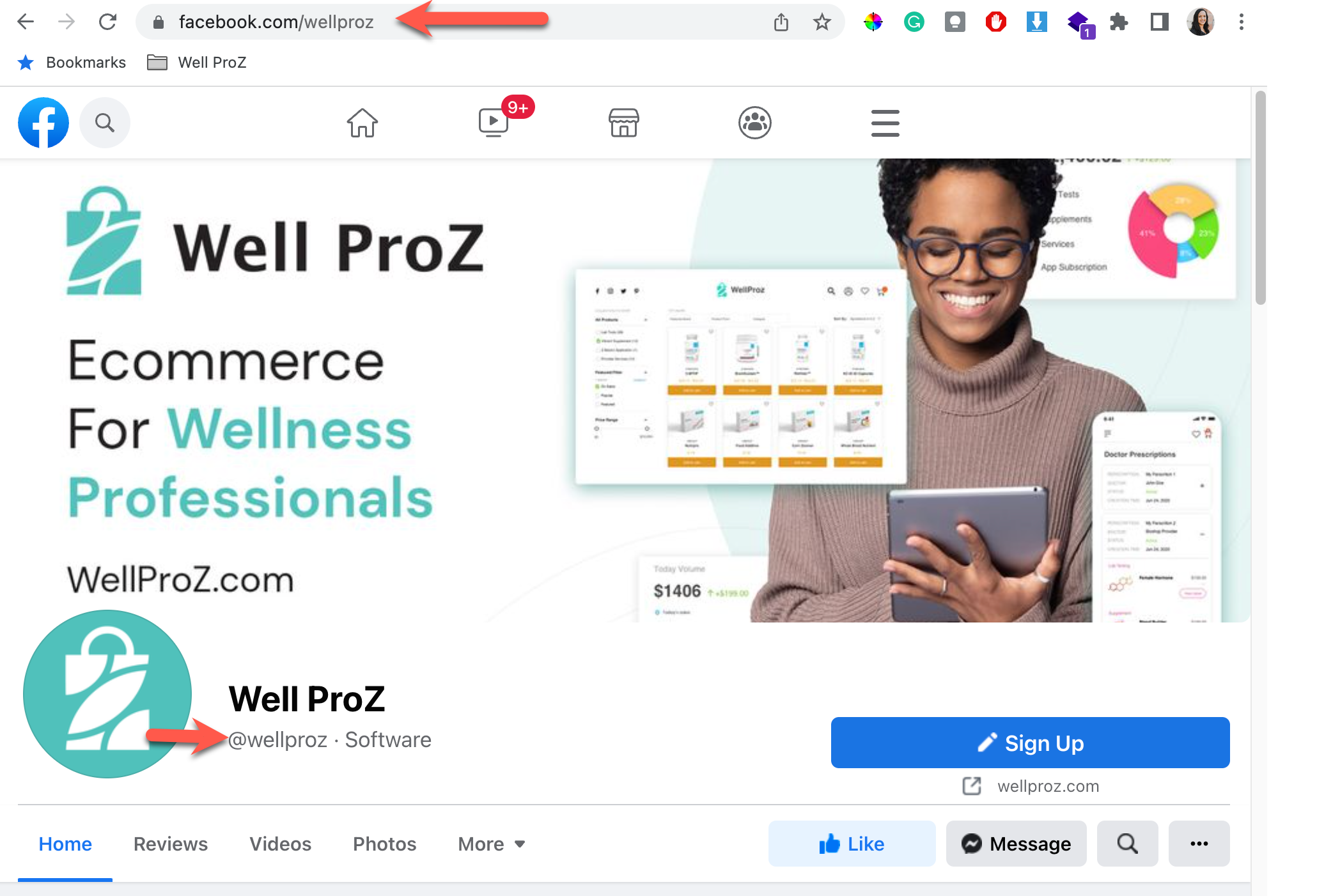 Startup Suzi's Instagram URL is Instagram.com/startupsuzi