If you can't see the products in your shop, run through the steps below:
Step 1: Make sure your products are visible.
Navigate to the Shop Products tab in the left panel to display your Product List.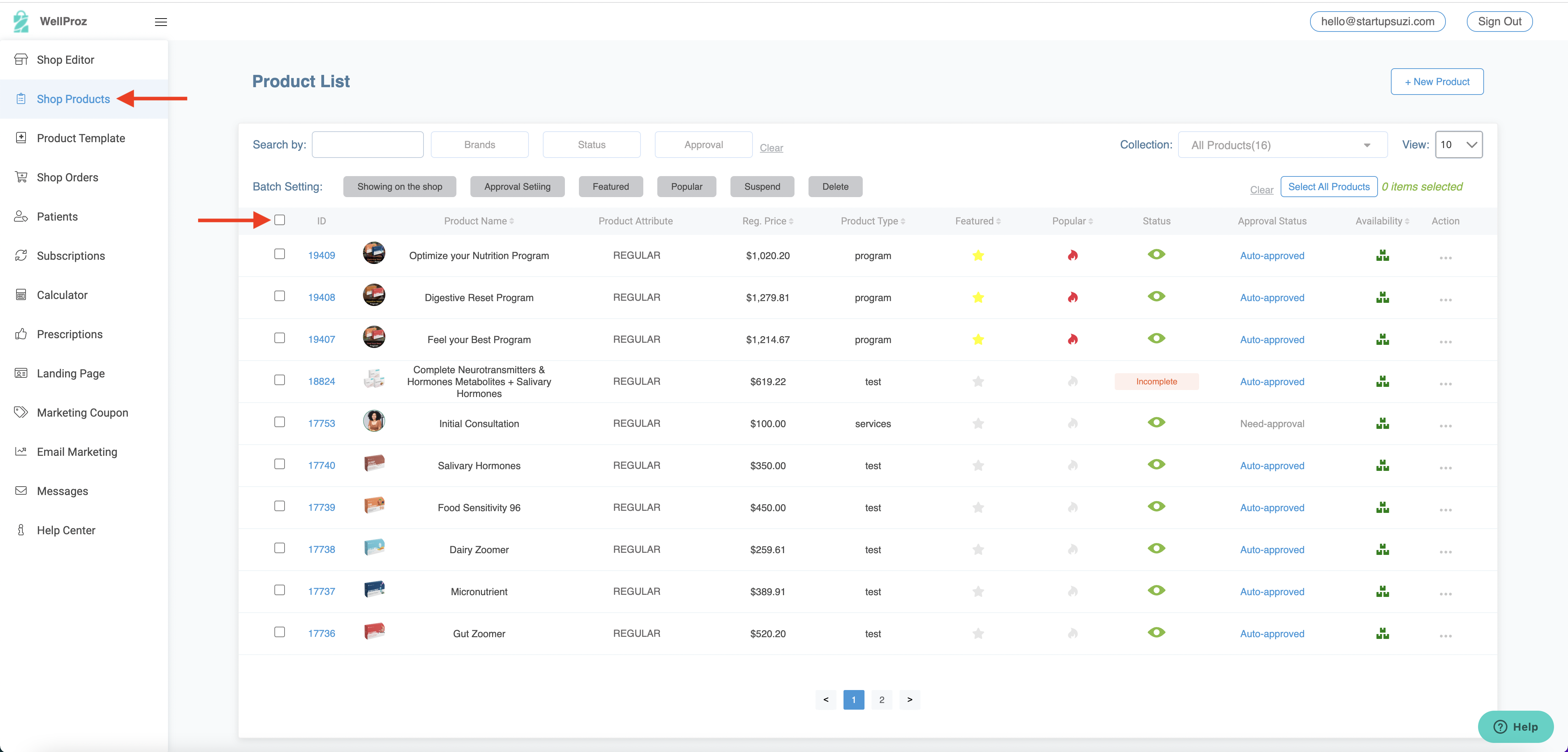 Then, click the checkbox above your products to select all products. You can also update the visibility of individual products by selecting the box next to each one.
In the batch settings menu, select Showing in the shop.
Ensure Showing in the shop is selected and then click Apply.
Click OK to make all products visible.
Step 2: Ensure your Vibrant account is connected.
To sell Vibrant America and Vibrant Wellness labs in your Well ProZ shop, you must log in with your Vibrant account.
If you don't have a Vibrant account, you can sign up for one here.
First, navigate to the Shop Editor tab and select Upload your credentials in the Setup Guide.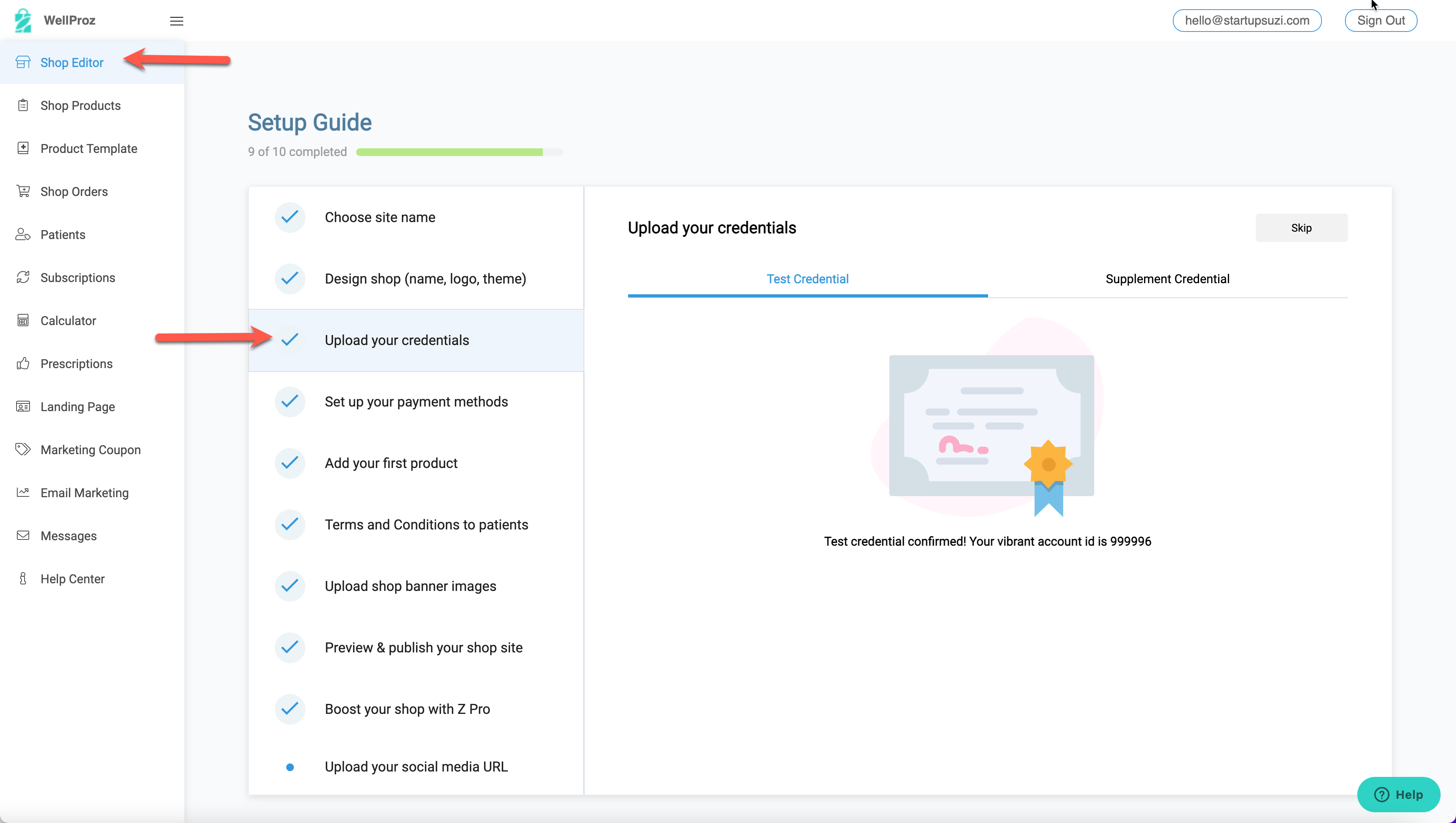 If your Vibrant account isn't connected, you'll be prompted to sign in with your User ID and Password.
Enter your User ID and Password, then click Sign In.
Step 3: Update your Price Authorization settings
The Price Authorization settings determine if a patient can view your product prices without a Well ProZ account.
First, navigate to the Shop Editor tab and select Price Visibility in Account Setting.
Toggle on Lab Test Product, App Subscription, Provider Services, and Program to ensure all shop visitors can view your products.
Step 4: Update your shop access settings.
The shop access settings control whether a patient is required to sign in to view products and pricing, add to cart, and checkout.
We recommend turning this setting on because it allows visitors to shop without creating an account.
First, navigate to the Shop Editor tab and select Shop Access Setting in the Setup Guide.
Toggle on the Auto-approve On box.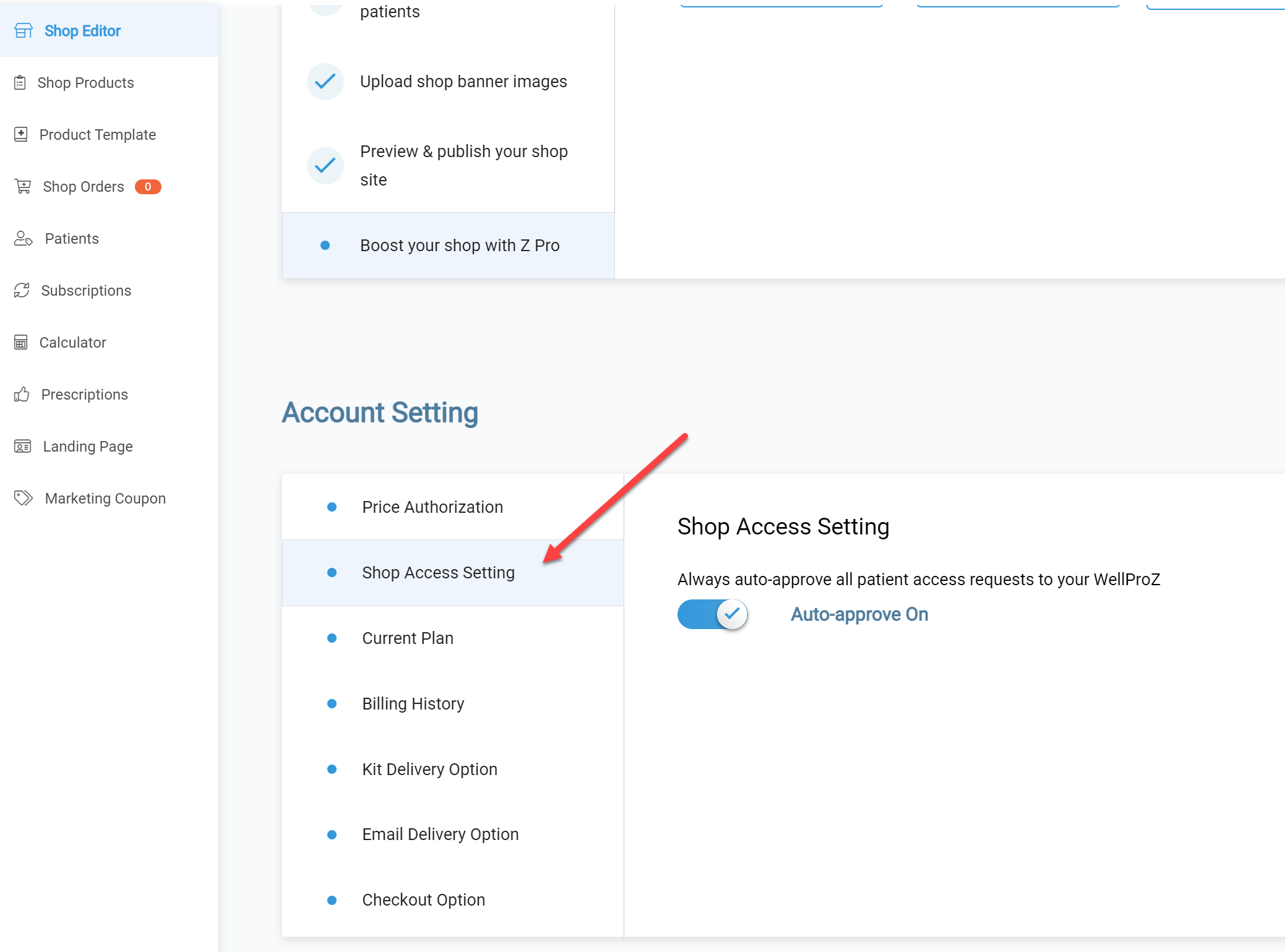 Users can also create new accounts without your approval if this setting is on.
Learn More:
How To Update Shop Access Settings
How Do I Connect My Vibrant Credentials to My Well ProZ Shop?