You can add answers to frequently asked questions about specific products with the FAQ feature.
First, log into your provider dashboard.
Next, select Shop Products from the left panel to display your Product List.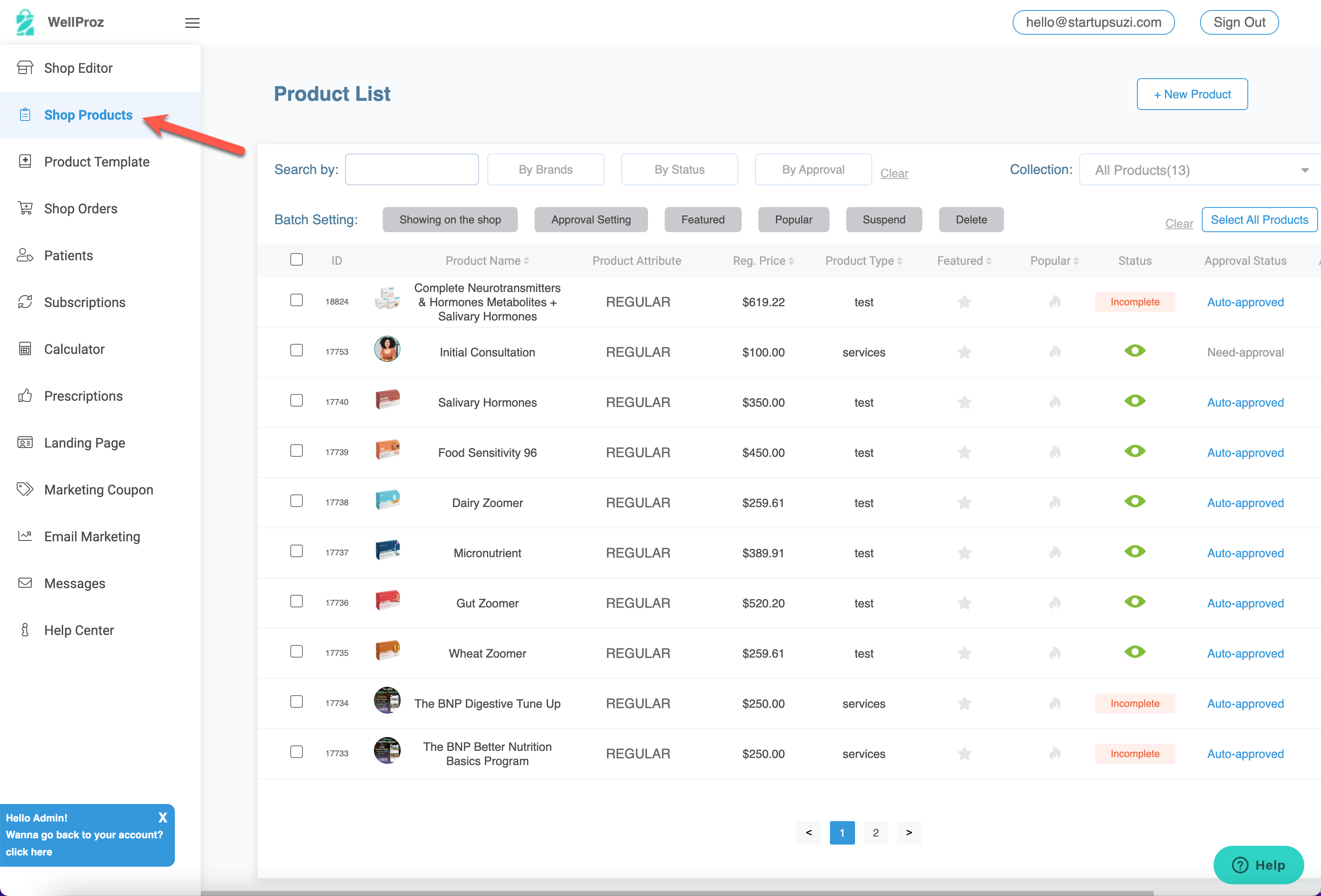 Select the product you'd like to add FAQs.
Scroll down to Additional Info Sections.
Click +Add an Info Section.
Select the FAQ tile.
Click Add More Questions.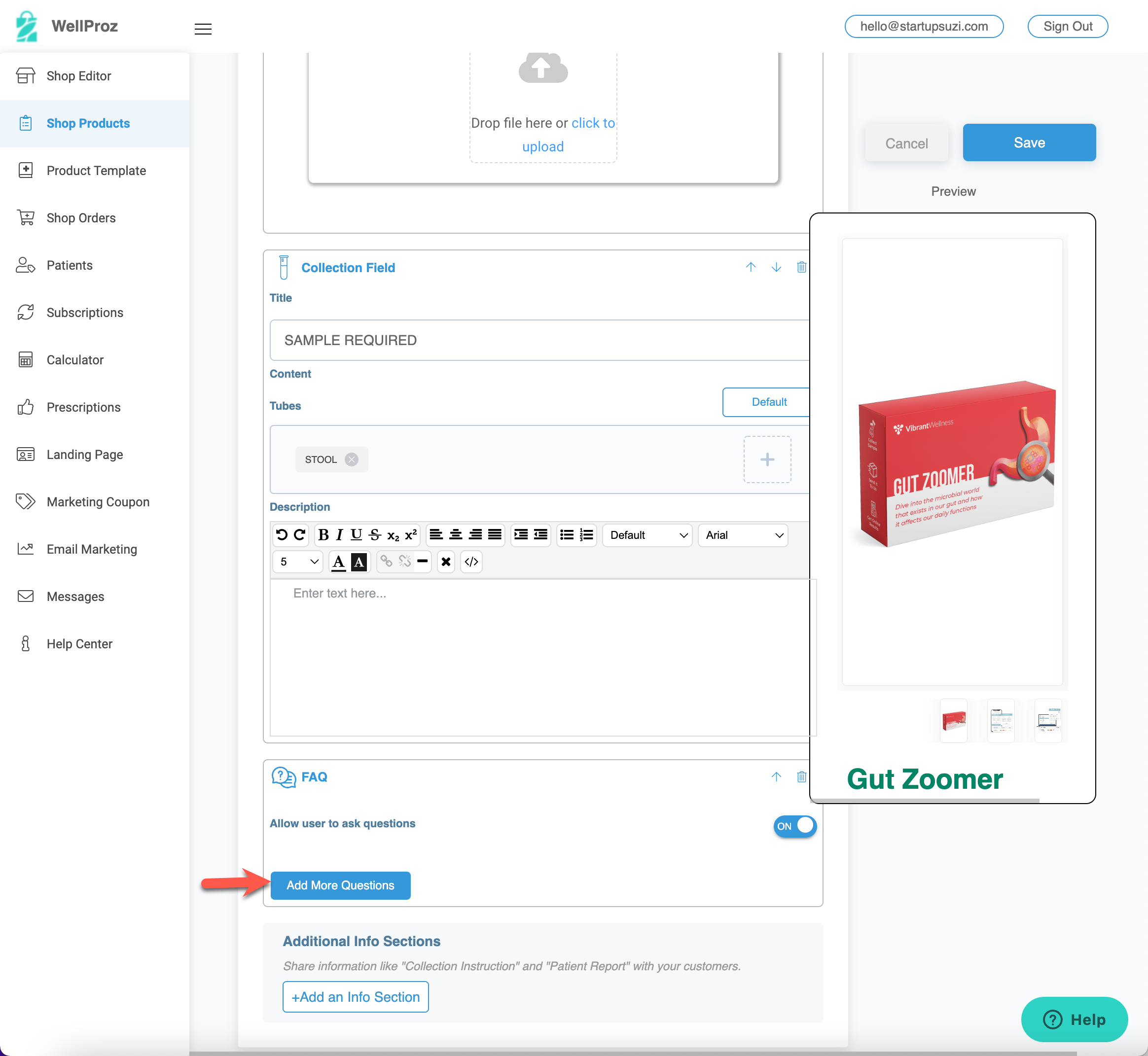 Type the Question and Answer you'd like displayed on the product page. You can add as many questions and answers as you like.
When you're finished, click the Save button.
You can allow your patients to submit their own questions by toggling on Allow user to ask questions.
Submitted questions can be viewed and answered in the Messages tab, located in the left panel of your provider dashboard.
Well ProZ tip: Only patients who are signed in with a patient account can submit questions.