Before you share your Well ProZ shop with patients, we recommend you test out the checkout process with the $10 Checkout Exercise.
Before we get started:
Ensure your Well ProZ shop is connected to Stripe. Learn how to complete this process here.
Create a patient account for your Well ProZ shop. Learn how to complete this process here.
Next:
1. Locate the Test Product in your shop
2. Add the Test Product to your cart
3. Click Sign in to Checkout
4. Select Process to Checkout
5. Click Add New + to add your shipping address
6. Next, add your Payment Method
7. Click Place Order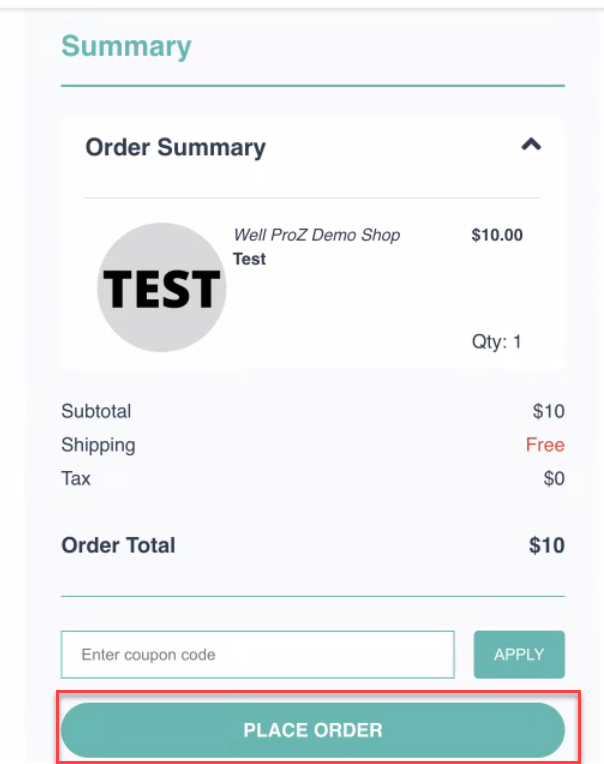 8. Add your service information details and click Submit Form and Checkout
9. You'll receive a confirmation email once your order is successful!
Once you've finished the exercise, please remove the product from your shop.