You can send recommendations from the "Recommendations" tab on the left-hand navigation bar.
From there, check the box to the left of the recommendation you need and click "Send to Patients."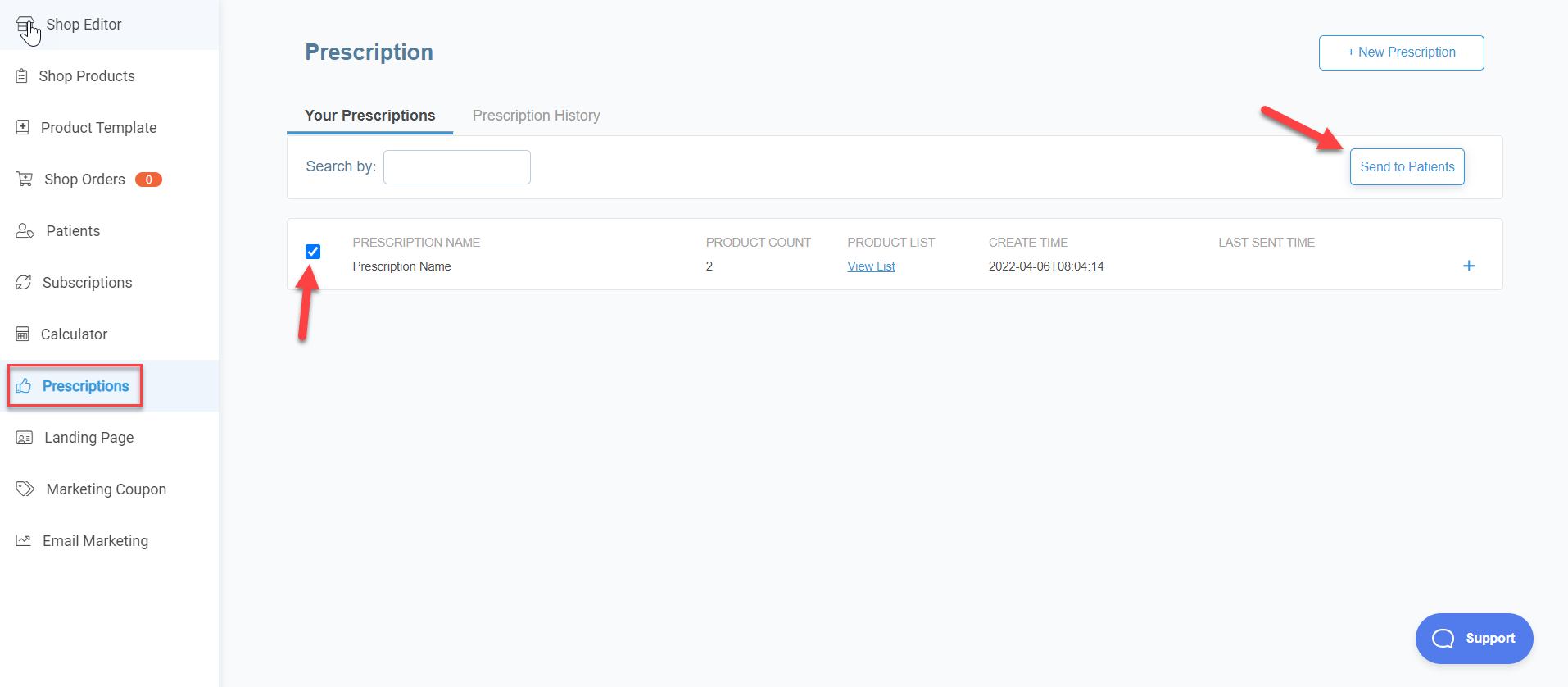 Next, select the patient(s) you'd like to send the recommendation to and click "Send Recommendations to Patients."
Finally, confirm this action by clicking "OK."