Labels are an excellent way for you to organize and segment your patient list. To create a label, click "Patients" in the left-hand navigation bar. Once on the all patients view, click on the "Labels" button.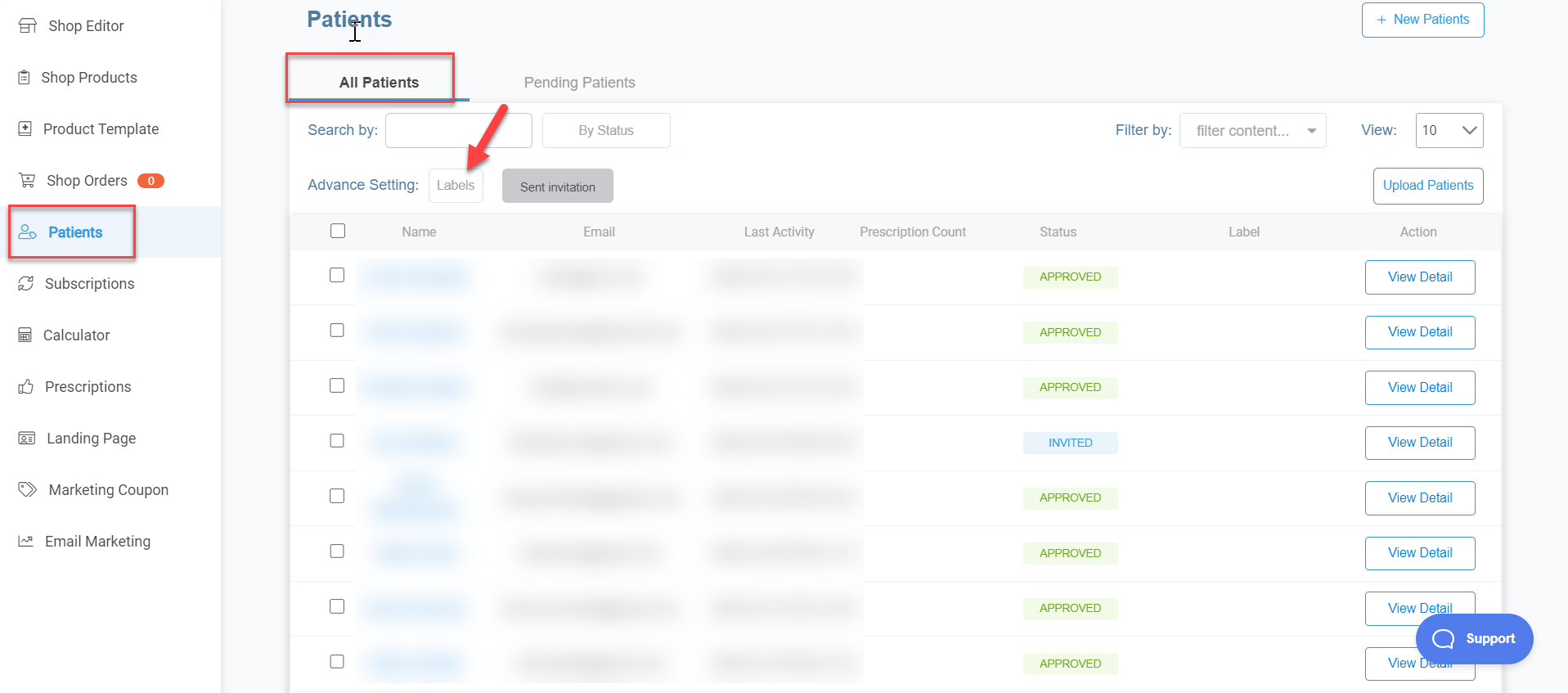 Next, click "Create Label."
From there, fill in the label name, short name, and swatch color. When you are ready, click "Create."
To add a label to an existing patient, go to the all patients section, find the patient you want to add a label to, and click "View Detail."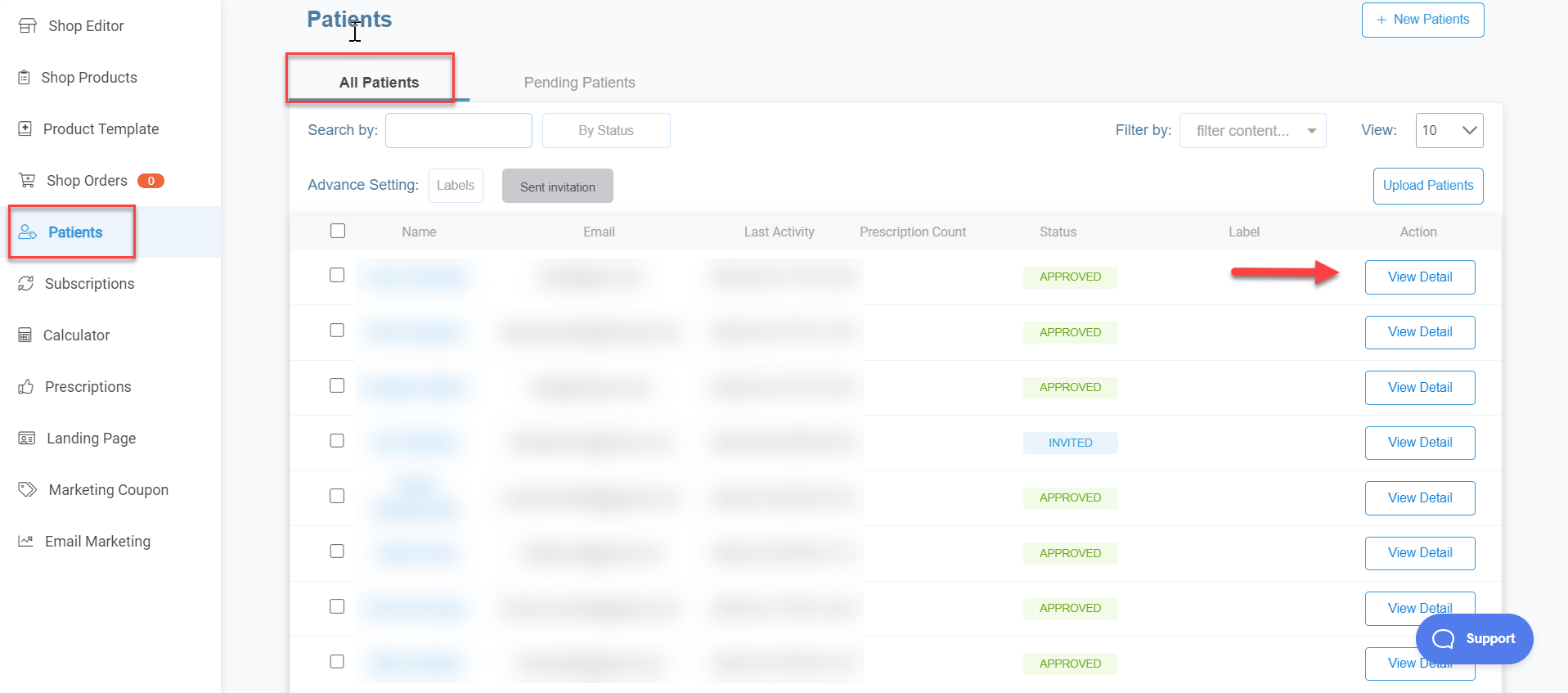 Select "Add Labels," located in the top right corner of the label box.
Finally, select the label you wish to add.
Labels can also be created in this view within patient profiles by clicking Create Label.